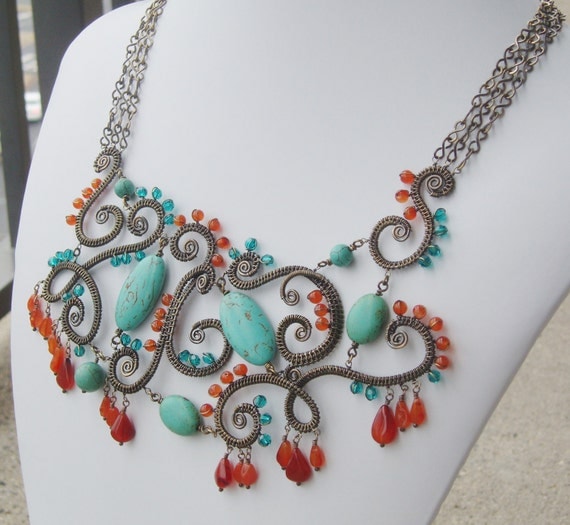 Laura Moradi of Bronze Age Jewelry is a jeweler after my own heart, as she also takes much of her inspiration from history. Her particular period of focus is, of course, (as indicated by her business name) the Bronze Age, drawing stylistic and colour inspirations from cultures of Egypt, Crete, India, Greece, and Ireland. Bronze Age Jewelry is also finds design/colour inspiration from the beautiful embroideries and metalwork of the central Asian cultures.
Trained at the Rhode Island School of Design (generally considered one of the top art/design schools in the U.S.), Laura Moradi has a great eye for colour! With the colour complements of blue (particularly turquoise) and orange being one of the apparent favorites.
Many of Bronze Age Jewelry's designs are wire-work creations, but other techniques are also used, and all of them just as beautiful as the others. Laura works with a variety of different metals including brass, copper, and sterling silver and just about all of her designs can be custom ordered in any material.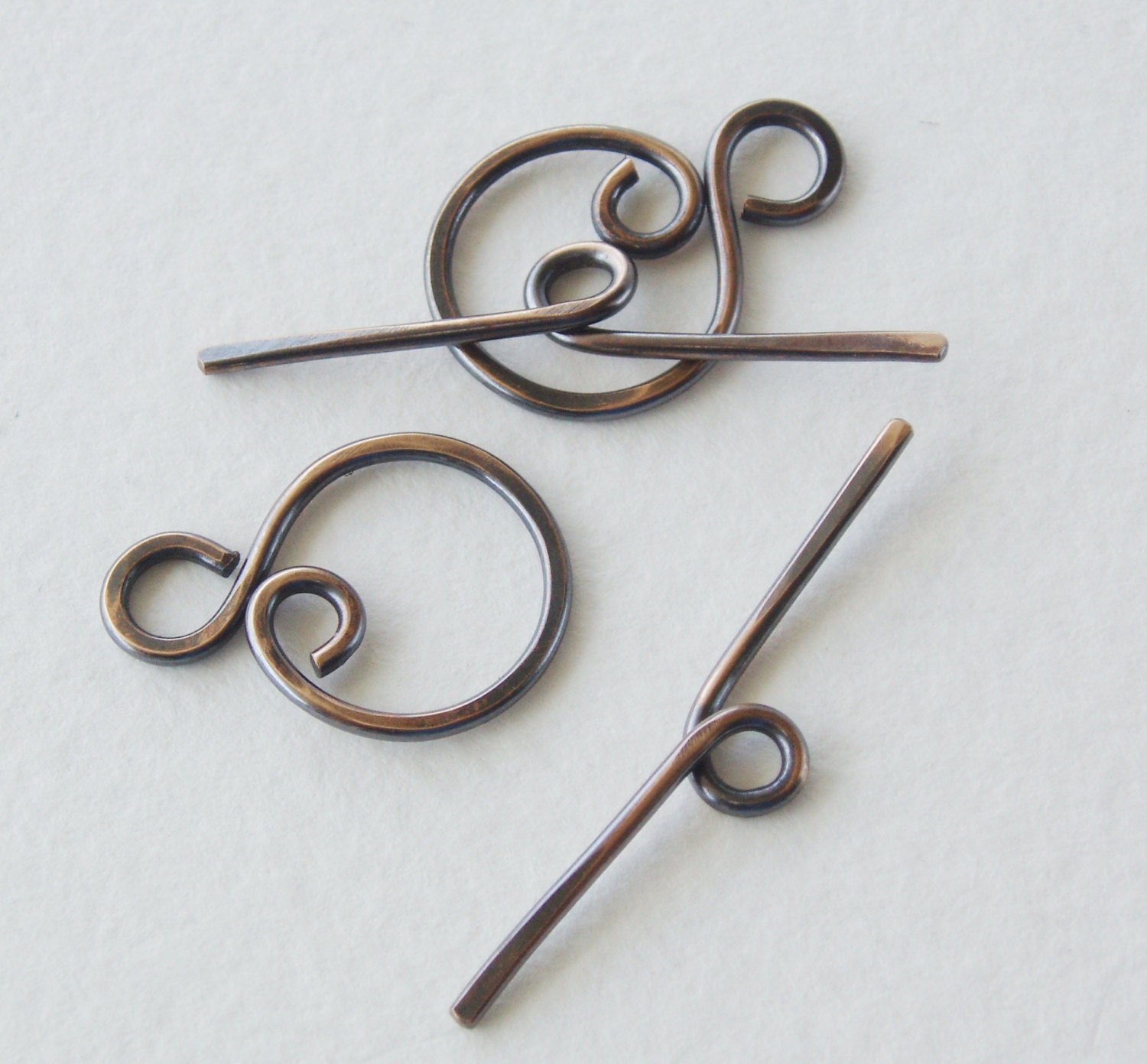 In addition, to her finished jewelry, Bronze Age Jewelry also offers a variety of handmade jewelry findings made from copper, brass, and sterling silver for you to use in your own work. Laura also mentions that she plans to add DIY kits as well!
Here's where you can find her!
Specializing in southwestern style wire jewelry with a modern twist, Azteca Designs Boutique is owned by jewelry artist Heidi Williams.
Azteca Designs Boutique is largely a web-based small business that has made Zibbet their home (they do sell locally as well; they are located in enid, Oklahoma). Originally, they could be found on Etsy, but, when the artist's mother-in-law was diagnosed with stage 4 brain cancer, Heidi decided to close her shop. Sadly, her mother-in-law passed away in 2013 after battling her cancer for a year-and-a-half. (Heidi, my sincere condolences to you and your family!) She, Heidi, has since moved her store to Zibbet and has recently reopened her buisness.
Much of the jewelry by Azteca Desigs Boutique is made from non-tranishing copper, but Azteca Designs Boutique also works in argentium silver. She offers a wide range of jewlery types: necklaces, bracelets, earrings, ear-cuffs, as well, as sets. However, while she is primarily a wire-jeweler, Heidi also makes southwestern style leather bags/purses.
If you'd like to see more by Azteca Designs Boutques, here are the links!:
And, Heidi, all the best to you at your new store location!