Posts Tagged 'sculpture'
I love Steampunk; its crazy blend of history and science fiction. I love seeing the contraptions and creativity of other Steampunk enthusiasts. I also love dabbling in some Steampunk of my own. It's not a very large Steampunk sculpture, but it is one of my favorites. This is "Arachnida Typographicus" the Steampunk spider.
This Steampunk spider sculpture, as I said, is not very large, having a leg-span of only 7 inches. The carapace (main body) of the spider is made from an old watch, while the legs are keys from an old typewriter (hence the name "Arachnida Typographicus"), the abdomen was just a clear plastic bead I had lying around (it actually came from one of the first bags of beads I was ever given when I was 6), and all the parts are held together wire. Sorry, unlike some other Steampunk spider sculptures I've seen, my one is simply a sculpture and is not mechanized.
My links:
Website
Pinterest
Twitter
Deviant Art gallery (primary)
Deviant Art gallery (secondary)
Have I mentioned how much I love experimental digital photography? It is just so much fun! Although you may not be able to tell just by looking at the photographs themselves, the subject matter of much of my experimental digital photography is often my jewelry, or, in the case of the one here, my sculptures.
Much of the experimental digital photography I do is the result of being curious about what forms, light affects, etc. a given piece would create if photographed while moving the camera all over the place. The results are then enhanced by playing with the pictures adjustment levels. I really love how this one turned out! The object I was photographing, was a wire damselfly sculpture that I made a few years ago as a birthday gift for my mom.
I repurposed some wire candle holders I'd made some years before (I'd made them as props for my final project presentation in Ceramics I.) to make the main body of the damselfly, spray painted some strange looking buttons to make the eyes, and then made the wings and blinged up dragonfly with some colourful beads.
Here are some pictures of what the sculpture actually looks like.
K.T. Metal Design is the product of the creativity and imagination of Irish artist Ken Greene from Leixlip, Co. Kildare.
Ken Greene specializes in creating beautiful and unique handcrafted metal decor/designs for both inside and outside the home. He has over 30 years in the welding/fabrication industry and has achieved both the Junior and Senior Trade Certificates. On his website, Ken had this to say about his work:
"My passion lies in turning steel, copper and brass into decorative art. I enjoy being able to envision concepts and then creating and bringing that concept to life. Even as an adolescent I enjoyed sketching, drawing cartoons and painting. My inspiration comes from nature and our surroundings and this is expressed in many ways through my pieces." ~ Ken, Artist
The beautiful sculptures of K.T. Metal Design's are made from copper, brass, and/or steel and have been MIG welded; many of which are both functional as well as decorative. K.T. Metal Design is a registered member of the Crafts Council of Ireland.
You can find out more about K.t. Metal Design at the following links:
If you've never seen the polymer clay creations of Pook Designz you really should!
The artist behind Pook Designz is Amanda Gwynne-Farrish. She has been crafting with polymer clay for over 20 years! Her pieces range from sculptural-jewelry to figurines to cake toppers.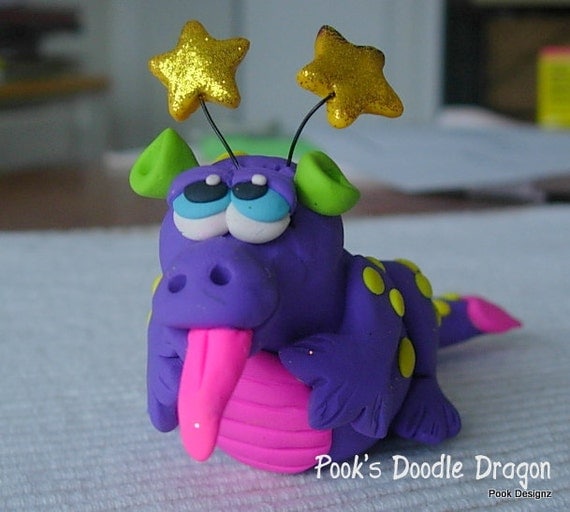 Each piece is lovingly sculpted from polymer clay and shows great imagination. They are cute and ever so quirky it's hard not to fall in love with them!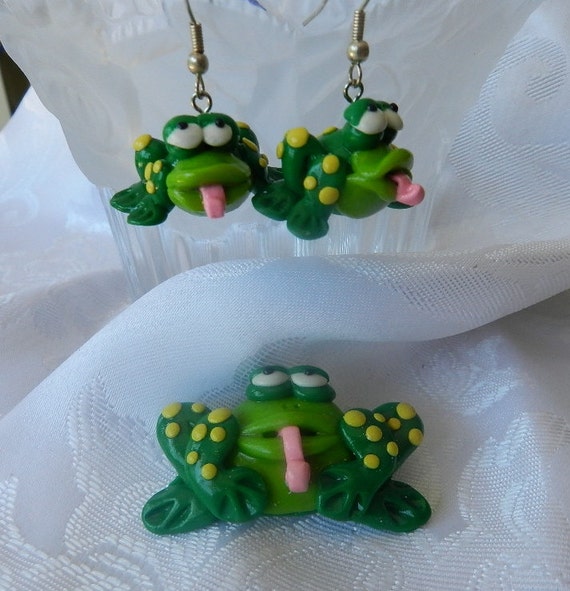 In addition to her sculptural work, Pook Desginz now has a new line of more modern, abstract designs. With this new line, no one piece is exactly alike, so you know that what you are getting is indeed a one-of-a-kind.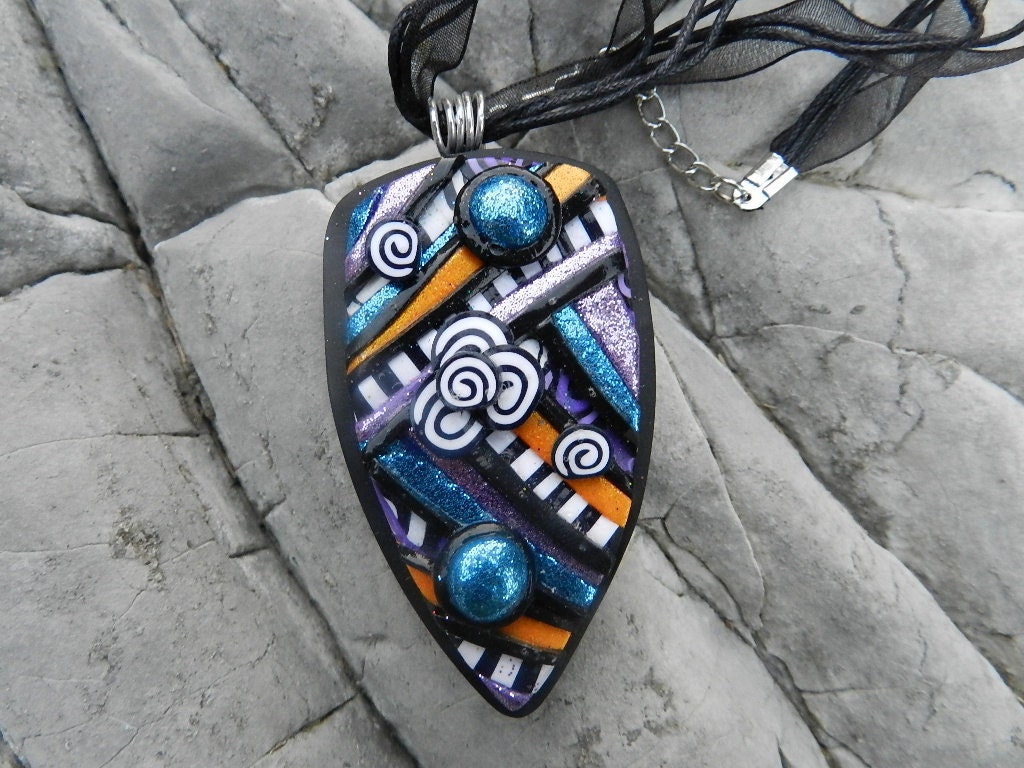 And, if you can't find quite what you're looking for, Pook Designz offers you the option of custom ordering! Just let her know what you need and she'd be happy create a piece that's just right for you!
Her's where you can find her: