Alright all you want-to-be Vikings, Rennies, SCA, and historical reenactors, here's an artist feature that should be right up your alley! The (gorgeous) leatherwork of The Happy Viking.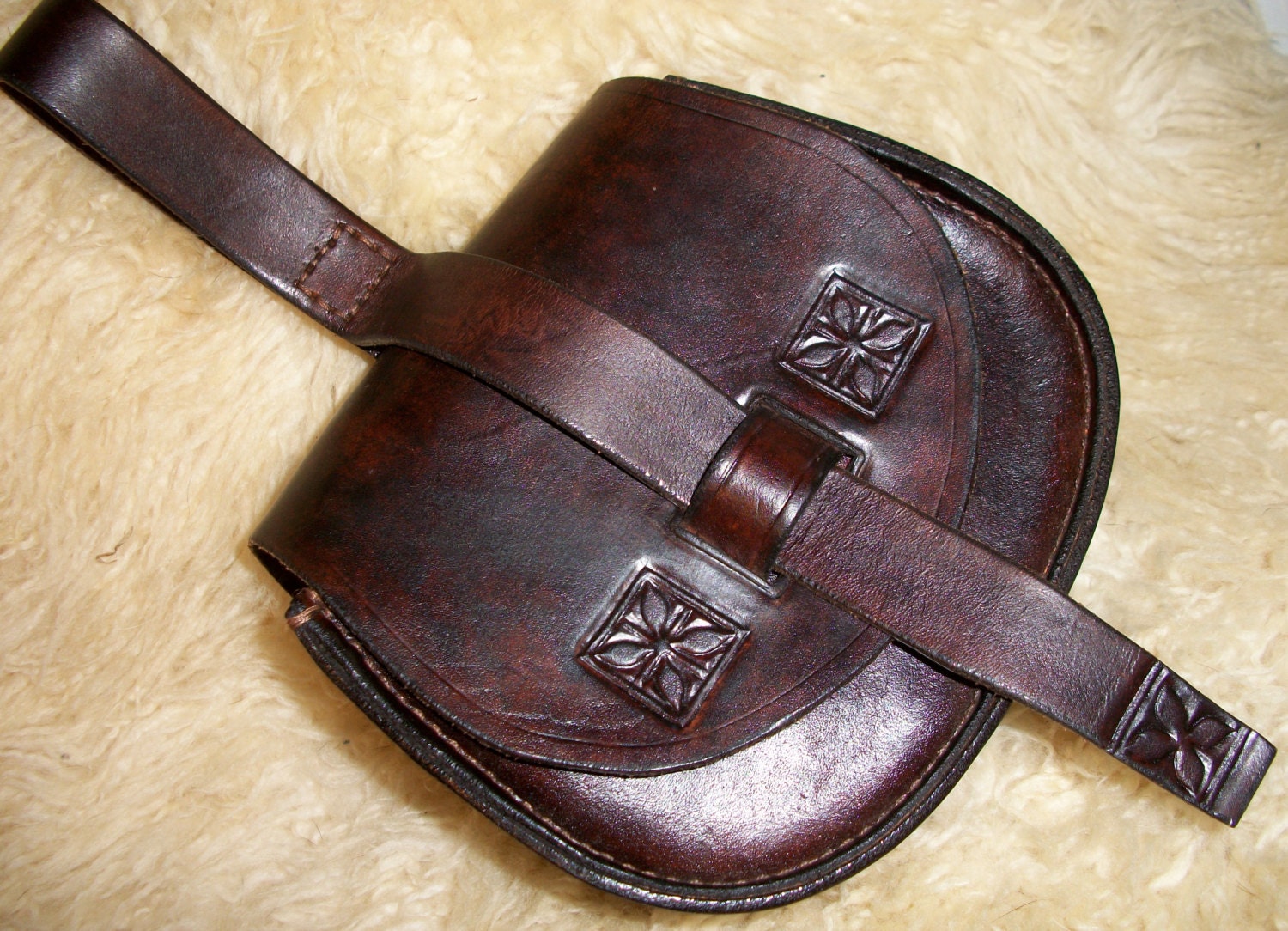 The Happy Viking is based in Maleny, Australia and is owned by leather artist and Medieval enthusiast, Elizabeth Sek. Maleny has accomplished what many artisans would love to achieve: not a hobby or job, but a way of life. Her leatherwork business is fueled by her creativity and a passion for the Medieval Age. She is so passionate for what she does that it does not feel like 'work' (a fear that many have when first starting out: that if they make a 'business' of their art/craft that they will lose the joy they get from it) but instead makes her feel alive.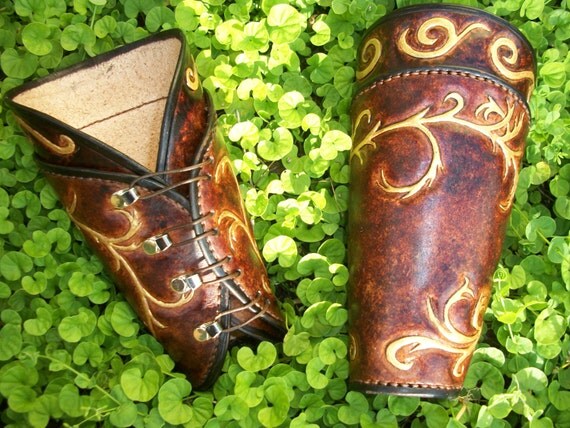 The Happy Viking offers an array of work. There are many different styles of scrips, instrument straps, belts, leather pendants, drinking horns, and a whole lot more. While the primary inspiration behind The Happy Viking is the Viking, Celtic, and Medieval Age, Elizabeth Sek has not limited herself to just these periods. She also welcomes custom orders so if you don't find just want you're looking for, she'd be happy to create it for you!
Here's where you can find her!