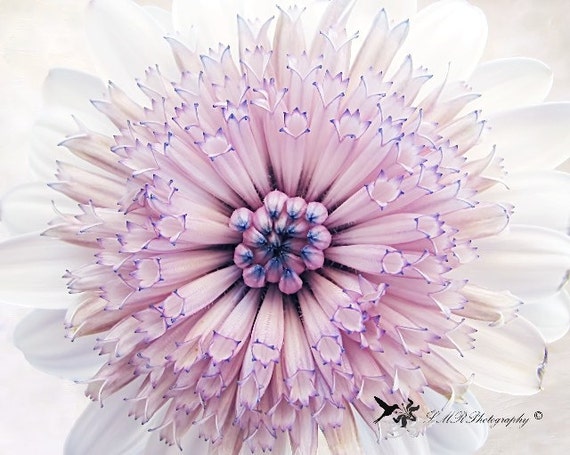 The artist behind LMR Photography 2 is Lynne Rowe from Alamogordo, New Mexico. Lynne has a passion for flowers and a passion for photography, this has, of course, led to her combining her two passions spending countless hours photographing the flowers she loves.
Lynne was 12 when her father taught her how to use his camera. She has had a love for photography ever since and, in 1999, was thrilled to get her first digital camera.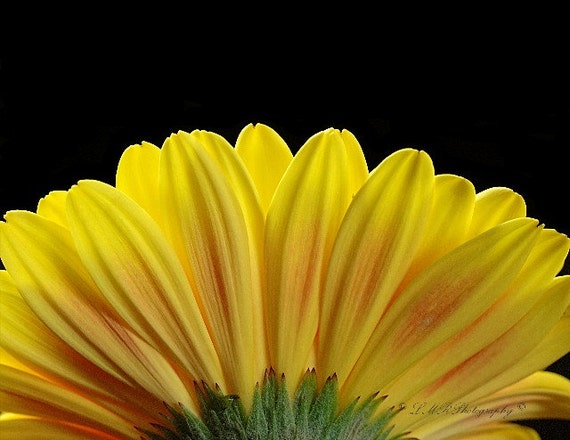 As mentioned earlier, Lynne absolutely loves flowers. Sometimes, she will buy flowers just so that she can go home and photograph them! She photographs them from all manner of angles. Lynne shows a beautiful understanding of how to compose a truly successful and artistic photograph!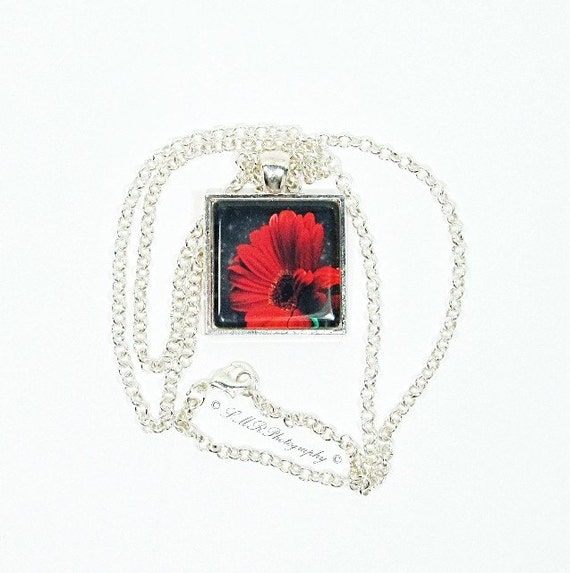 In addition to Lynne's photo prints, LMR Photography 2 also creates beautiful photo glass tile necklaces.
If you would like to see more work by LMR Photography 2 here is where you can find her:
Have I mentioned how much I love experimental digital photography? It is just so much fun! Although you may not be able to tell just by looking at the photographs themselves, the subject matter of much of my experimental digital photography is often my jewelry, or, in the case of the one here, my sculptures.
Much of the experimental digital photography I do is the result of being curious about what forms, light affects, etc. a given piece would create if photographed while moving the camera all over the place. The results are then enhanced by playing with the pictures adjustment levels. I really love how this one turned out! The object I was photographing, was a wire damselfly sculpture that I made a few years ago as a birthday gift for my mom.
I repurposed some wire candle holders I'd made some years before (I'd made them as props for my final project presentation in Ceramics I.) to make the main body of the damselfly, spray painted some strange looking buttons to make the eyes, and then made the wings and blinged up dragonfly with some colourful beads.
Here are some pictures of what the sculpture actually looks like.
One of my non-jewelry related hobbies is experimental digital photography. Experimental digital photography is a lot of fun and a bit of treasure hunt. You never know what you're going to find when you bring those images up on the computer and start adjusting the levels!
The image above is one of my favorites. I'd just finished wire-wrapping a gorgeous Bismuth crystal into a pendant and was photographing it. (Ok, so maybe my experimental digital photography hobby is slightly related to jewelry after-all.) While I was photographing it, I got a little silly and started taking pics while moving the camera all over the place just to see what would result. This is just one of the resulting images. The central black form, looked rather like a person to me so I named it "Cloaked in Shadow."
This is what I was photographing:
This pendant created all sorts of beautiful, ethereal forms when photographed with a moving camera.
My experimental photography is all posted on my secondary Deviant Art account: Carmenole. (Elvish for: art long-study; closest I could get to 'art student" in Elvish.)