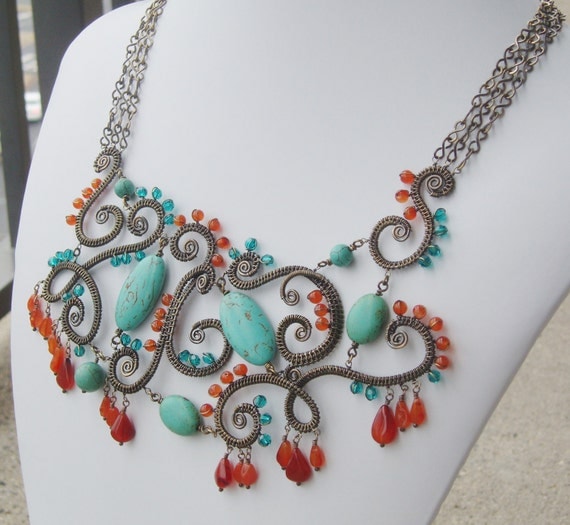 Laura Moradi of Bronze Age Jewelry is a jeweler after my own heart, as she also takes much of her inspiration from history. Her particular period of focus is, of course, (as indicated by her business name) the Bronze Age, drawing stylistic and colour inspirations from cultures of Egypt, Crete, India, Greece, and Ireland. Bronze Age Jewelry is also finds design/colour inspiration from the beautiful embroideries and metalwork of the central Asian cultures.
Trained at the Rhode Island School of Design (generally considered one of the top art/design schools in the U.S.), Laura Moradi has a great eye for colour! With the colour complements of blue (particularly turquoise) and orange being one of the apparent favorites.
Many of Bronze Age Jewelry's designs are wire-work creations, but other techniques are also used, and all of them just as beautiful as the others. Laura works with a variety of different metals including brass, copper, and sterling silver and just about all of her designs can be custom ordered in any material.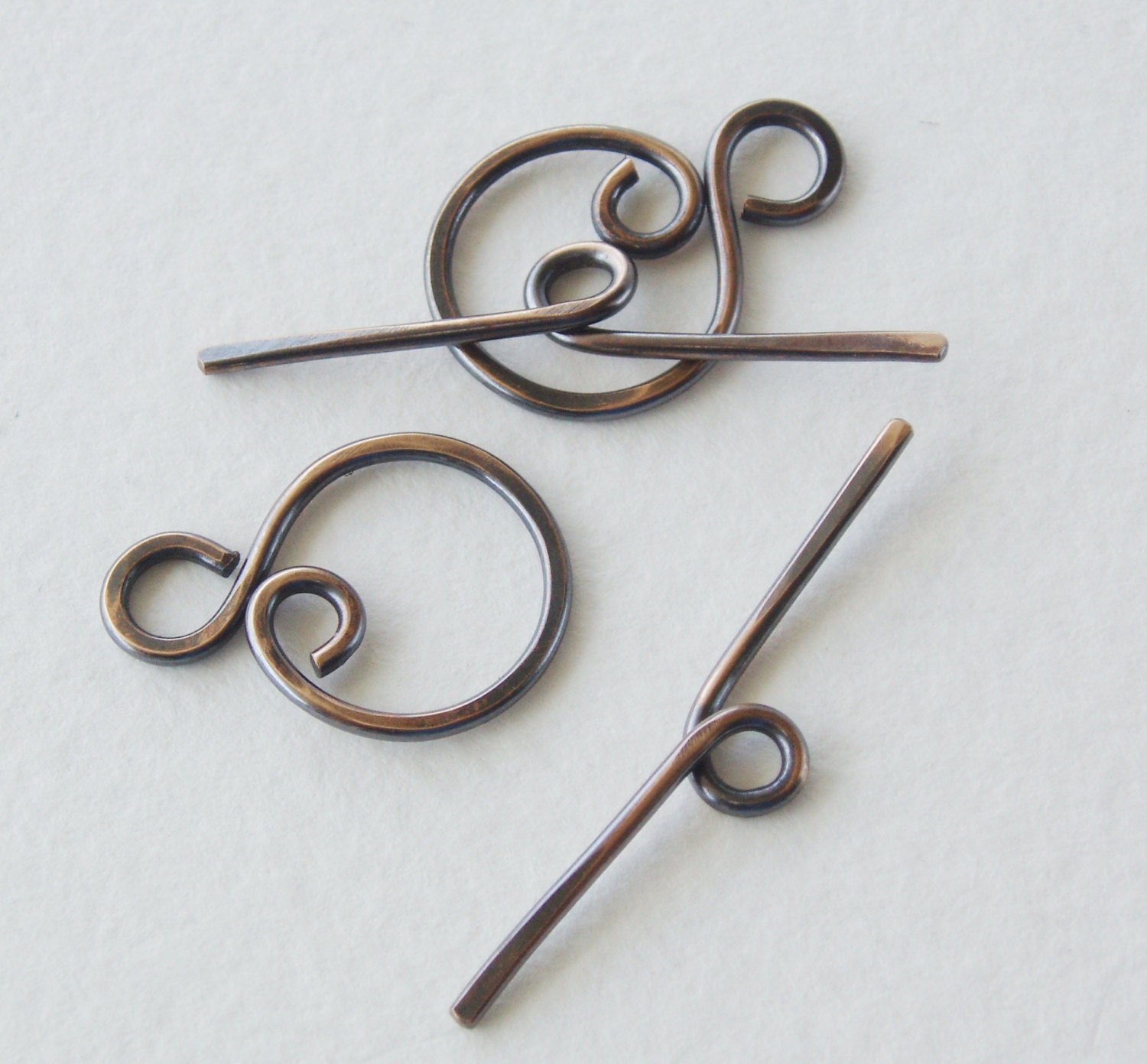 In addition, to her finished jewelry, Bronze Age Jewelry also offers a variety of handmade jewelry findings made from copper, brass, and sterling silver for you to use in your own work. Laura also mentions that she plans to add DIY kits as well!
Here's where you can find her!