Archive for the 'Wearable Wednesday' Category
Kathryn Designs LLC is a handmade jewelry arts business owned by artist Kathryn Doll. Kathryn Designs LLC is based in Atlanta, Georgia, although the artist herself is native to Louisville, Kentucky. Kathryn creates beautiful, handcrafted jewelry. Her love of jewelry started early: she used to pierce her Barbie doll's ears and create jewelry for them.
Kathryn Designs LLC was born after the artist happened upon polymer clay and metal clay back in 2005. Up until then, she had been working with her Master's Degrees in Art Therapy and Social Work, but was longing to be a full-time artist. Once she met those special clays, her new adventure as a jewelry artist began.
Kathryn Designs LLC specializes in mixing modern style with the elements of traditional design. This design fusion has become her signature style.
As a member of The Artisan Group, Kathryn Designs LLC has had the excitement to see her jewelry given to a number of celebrities including: Selena Gomez, Stephanie Drapeau, Rachel Ray, Vanessa Lachey, and many others. Her jewelry has also been worn on The Vampire Diaries.
Here's where you can find Kathryn Designs LLC!: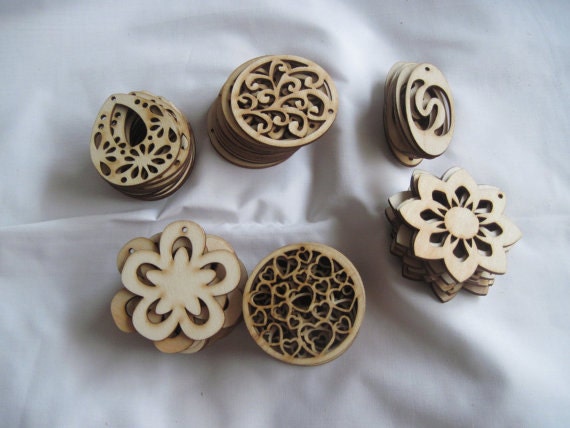 Banglewood Crafts is owned by artist and blogger Tiffany Hill and is a handmade craft supply store. She provides the handmade base product so that you can personalize it however you wish! Whether you purchase for your own personal DIY jewelry design or to decorate and then resell, if you are looking for a great source of handmade jewelry supplies, then Banglewood Crafts may be a good fit for you.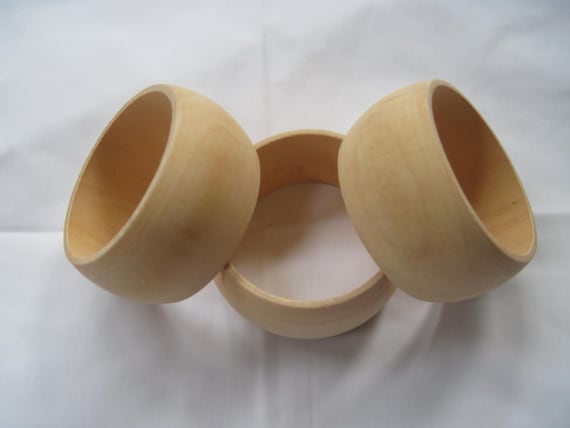 Banglwwood Crafts offers unfinished wood forms for pendants, rings, bangles (of many different kinds), and other blank forms for jewelry use. They are great for decorating with paints, funky duct tape, fabric, decoupaging, or, really, any other method of beautifying, blinging, and bedazzling that you can think of! For something simple and elegant, just apply a stain and show off the beauty of the wood itself!
Tiffany Hill has been crafting pretty much all her life, and also has her own line of finished jewelry. She focuses, however, on selling her finished jewelry more at local venues, while her craft supply business is marketed online. In her blog, she often writes about, not just her business, but about other crafters and the benefits of crafting.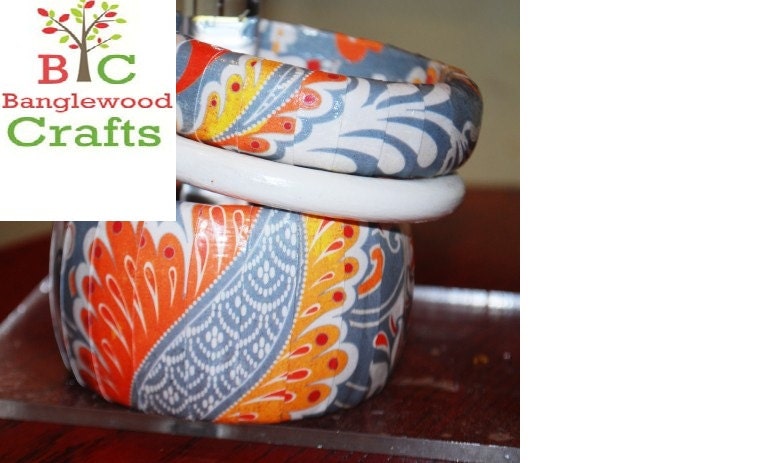 Here's where you can learn more about Banglewood Crafts!
Fun, funky, and oh so whimsical, drop by the Etsy store of Dramatique Designs and take a look at her upcycled clothing and accessories!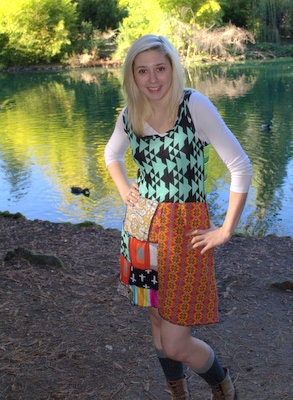 Dramatique Designs is based in Portland, Oregon and owned/operated by artist Erin Bass. What started it all was when she was given a sewing machine for Christmas one year, it was love at first stitch! She opened her Etsy store in May of 2010.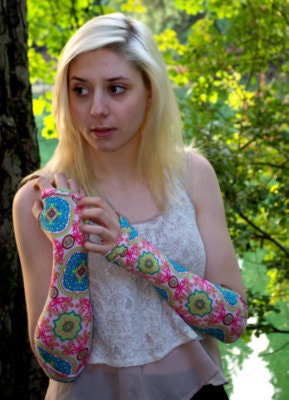 Erin's store offers many different kinds of products. She sells fingerless gloves (like the one shown above; some of which are made from upcycled sweaters), headbands, dresses, tote bags, and more!
If you are looking for one-of-a-kind clothing or accessories, Dramatique Designs is definitely a store you should check out!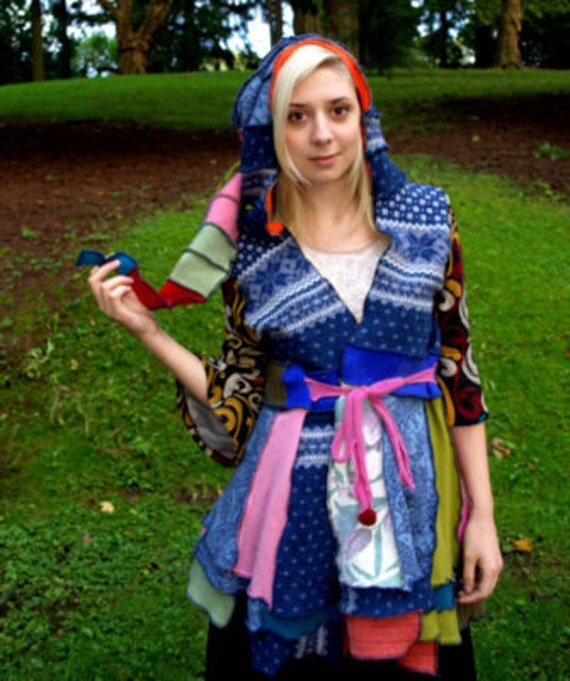 Here are her links!
It's Wearable Wednesday! Please allow me to introduce you to the beautiful seaglass jewelry of MakinTheBestOfIt. The artist behind MakinTheBestOfIt is Kimberly Kitchen. MakinTheBestOfIt is based in Point Pleasant, New Jersey and is the counterpart to Chainmaille by MBOI which is headed up by her husband Andrew Kitchen.
She and her husband have a bit of a craft obsession.  Between the two of them there is: seaglass jewelry, chainmaille jewelry , glass painting,  mixed media/altered art, and a handmade support community that's growing into a bit of an empire! They currently run: Handmade Artists, It's Better Handmade, and Promote Handmade.
Every piece is carefully handmade with a lot of time and love poured into each piece. MakinTheBestOfIt creates stunning sterling silver and sea glass jewelry. All her pieces are one-of-a-kind. Not only is her jewelry entirely handmade, but she has also collected all the sea glass herself! In fact, she began making seaglass jewelry out of an addiction to seaglass collecting.  She had jars of the stuff all over the house and one day decided it was time to put them to use. And voilà! The seaglass jewelry line of MakinTheBestOfIt was born!
Be sure to check out her store as MakinTheBestOfIt does more than just jewelry!
MakinTheBestOfIt links: